"The best shows have aclear idea of what they want to achieve, where the performers have the ability to disrupt normality and engage directly with audiences of all ages. A company who can do just that (apparently effortlessly) is dotComedy. "
&nbsp &nbsp &nbsp - Lyn Gardner, The Guardian
Coming to America! And Canada, of course!
The Maze hedges ever closer! Catch us:


Norfolk, Virginia 28th April - 1st May
Virginia Beach, Virginia 5th - 8th May
Ottowa, Ontario 12th - 15th May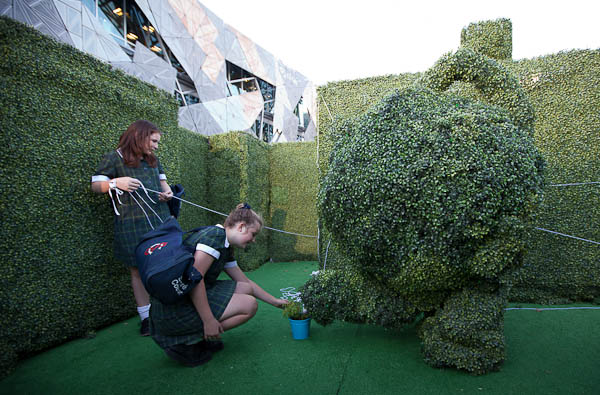 Highlights
Farewell to the RCC, Adelaide
Until next time...