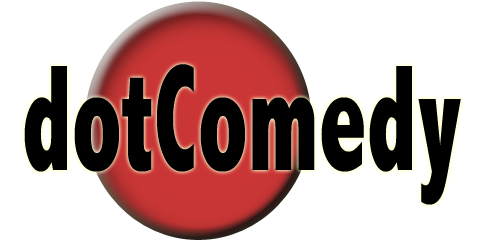 "The best shows have a clear idea of what they want to achieve, where the performers have the ability to disrupt normality and engage directly with audiences of all ages. A company who can do just that (apparently effortlessly) is dotComedy. "
&nbsp &nbsp &nbsp - Lyn Gardner, The Guardian
dotComedy's workshops are ideal for both Festivals and schools (tertiary & secondary).
Using existing dotComedy shows The Chain and The Whys as teaching tools, students learn character, improvisation and performance skills.
Stamp gives a potted history of Street Art. He also gives background on his own career before dotComedy, and an insight into the running of the Company thus far. He uses video, photographs and his most powerful tool - the colourful anecdote. He is joined by other dotComedy performers and technical staff.
Ideally, each workshop culminates in a live performance, as suited to the situation.
dotComedy offers residencies, or a one-off workshop. Please contact us and we can tailor a package to your needs.
Richard Stamp has 25 years experience in Street Theatre. Most recently he has guest tutored at the Parklife Festival at South Hill Arts Centre in Bracknel. In 2010 he worked as a guest practitioner at the Winchester University with the Bachelor of Arts - Street Art Students, and in 2009 as a streeet theatre tutor at The Mint Fest Lakes Alive Festival.
In 2008 he led and directed workshops in Creation Centers (Atilier321 & Les Republiques) in France.
In 2008 Richard also ran a workshop with, and directed local artists, at Womadelaide, Australia.