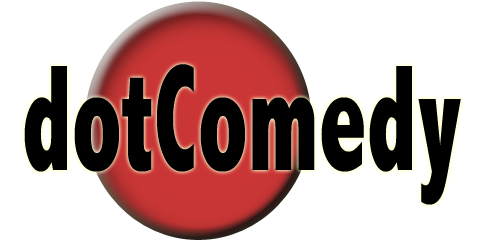 "The best shows have a clear idea of what they want to achieve, where the performers have the ability to disrupt normality and engage directly with audiences of all ages. A company who can do just that (apparently effortlessly) is dotComedy. "
&nbsp &nbsp &nbsp - Lyn Gardner, The Guardian
Invite roving reporters Alain Bazzard and Nina Fontano and your Festival will never be the same again. Every day our hard-hitting reporters scour the Festival in search of breaking news, and every night they present their findings in the form of a live chat show. The chat show features interviews with Festival figures, and, of course, footage of the breaking news of the day, ably edited by experienced film maker Paul Bell.
Steve "Woko" Jackson, the Australian TV chef, gives a culinary demonstration that would make Delia Smith's hair stand on end. A non-stop send-up of every cooking show that's ever been.
A chain of events, triggering a domino effect, leading to a loop of disasters which self-perpetuate one another, ad infinitum.
A random chain of slapstick blunders that develops into a physical conceit of chronological disaster - with hilarious results.
FTV is a fusion between film and performance and gives a festival a medium to document and expose not only the performers of a festival, but also all the people that make a festival happen, from the producer to the sound tech to the recycling team to the city council to security and, of course, the all important audience.